Fridays 2-4pm. A live discussion of sex & gender issues from the news, our lives, our thoughts. Aiming to change & heal our consciousness through better, more articulate & aware, sex. Eve Eurydice is the author of 3 books on sexuality (Satyricon USA with Scribner, f/32 The Second Coming with Virago, & f/32), the writer of The Sex Files column in Gear & Spin mags, & the founder of The Institute For Self-Satisfaction. This podcast peeks into her field research for her upcoming book: The Speak Sex Manifesto. 
---
Episode 7
In episode 10 of Speak Sex, Eve Eurydice speaks w Dr. Amir Marashi, aka the vagina whisperer, a board certified gynecologist who specializes in cosmetic gynecology, female anatomical orgasm improvement & pelvic reconstruction, & the host of the first designer vagina-fashion show in NYC. Tune in to demystify the female sexual anatomy & learn to articulate your everyday sexual practice.


Eve Eurydice speaks with Geovanna Gonzalez & Angel Garcia, women artists & co-founders of the coin-in/coin-out art collective, about being women in the art & tattoo world in Miami, LA, Berlin. We discuss transactional sex, queer femme space, community-building & perception-challenging VIP events, the male gaze, the female body & spirit boundaries, scarification & ritual, holding stillness & nudity, creating a conscious vocabulary & an oracular way of being. 
Subscribe! Just find @speaksexpodcast on your favorite platform & click to subscribe to our free weekly content.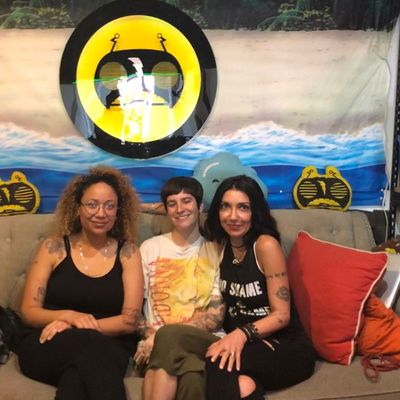 ---
Episode 16